Have you ever been to a fancy hotel with LED mirrors in the bathroom? It will make you feel excellent as you prepare for the event. If you're a hotelier, now you can make every guest have the same experience every day!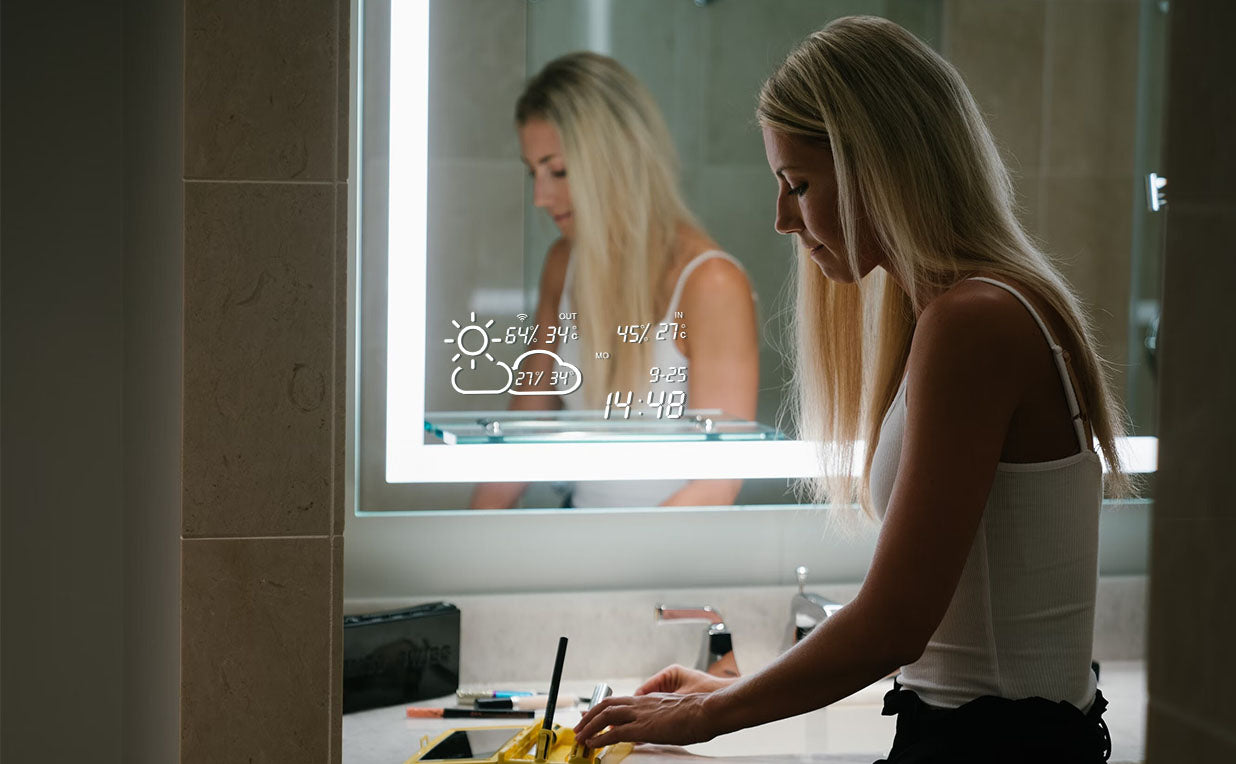 Hotel Bathroom LED Mirror
An LED mirror can make a hotel more luxurious due to its modern and sophisticated appearance. The high-tech lighting provided by LED mirrors can create a more inviting atmosphere, while also providing greater visibility and a clearer reflection than traditional mirrors. Furthermore, LED mirrors provide bright, even lighting that can help a hotel guest look their best. This can help create a more luxurious experience for guests and make the hotel more desirable. If your hotel has customization needs for mirrors, we can customize LED mirrors for you according to your needs. Of course, you can choose from a variety of sizes and styles, as well as technical features. Dimmable lights, anti-fog setup, high-end bluetooth speakers, and even a TV screen, your guests don't have to miss a single second standing in front of the mirror.
Why Hotel Bathroom LED Mirror Brings Perfect Hotel Experiecne?
Hotel bathroom LED mirrors bring a luxurious experience to any hotel bathroom. The LED lighting creates a soothing, relaxing atmosphere and provides the perfect balance of light for grooming and getting ready for the day or night. The LED lights also provide a beautiful, even light that is perfect for applying makeup or shaving. The LED lighting also helps to create a more inviting ambience in the bathroom, making it a perfect place to enjoy a peaceful and calming experience. Additionally, LED mirrors offer a modern look and are easy to clean, making them ideal for use in any bathroom. There are basically no restrictions on the installation position of the hotel led lighted bath mirror. Some choose to display it in hotel lobbies to give guests a quick look at makeup and looks as they enter and exit. Others have installed LED mirrors in hotel room bedsides and bathrooms, adding an elevated look and feel to their everyday lives. We've also seen some people mount it on their vanity. LED mirrors illuminate guests' faces from all directions, eliminating shadows and ensuring a flawless everyday look.
The lighted mirrors we showcase always seem to surprise people. Our offline showroom showcases a wide range of styles. See for yourself what a light mirror can do for you and your hotel bathroom!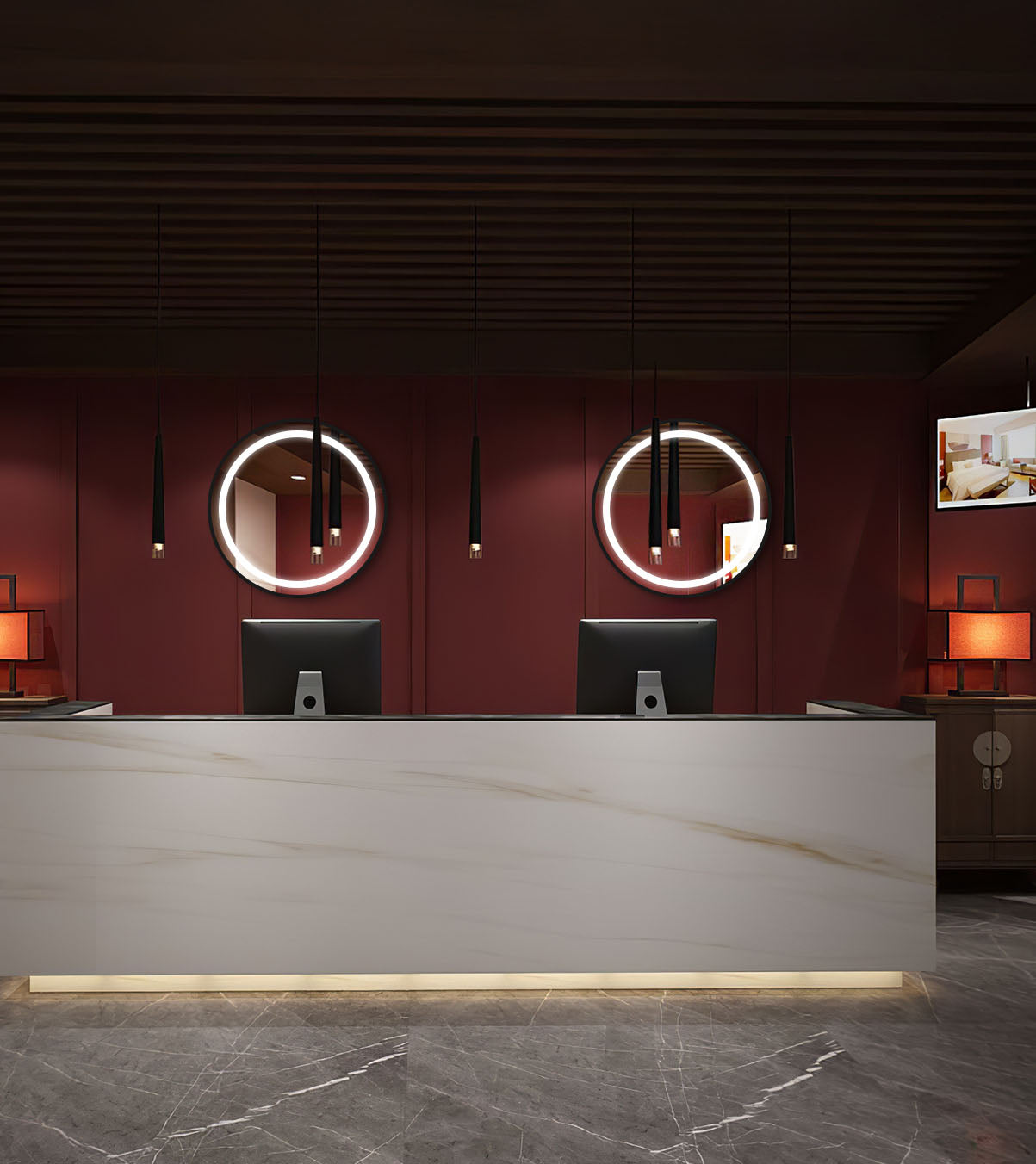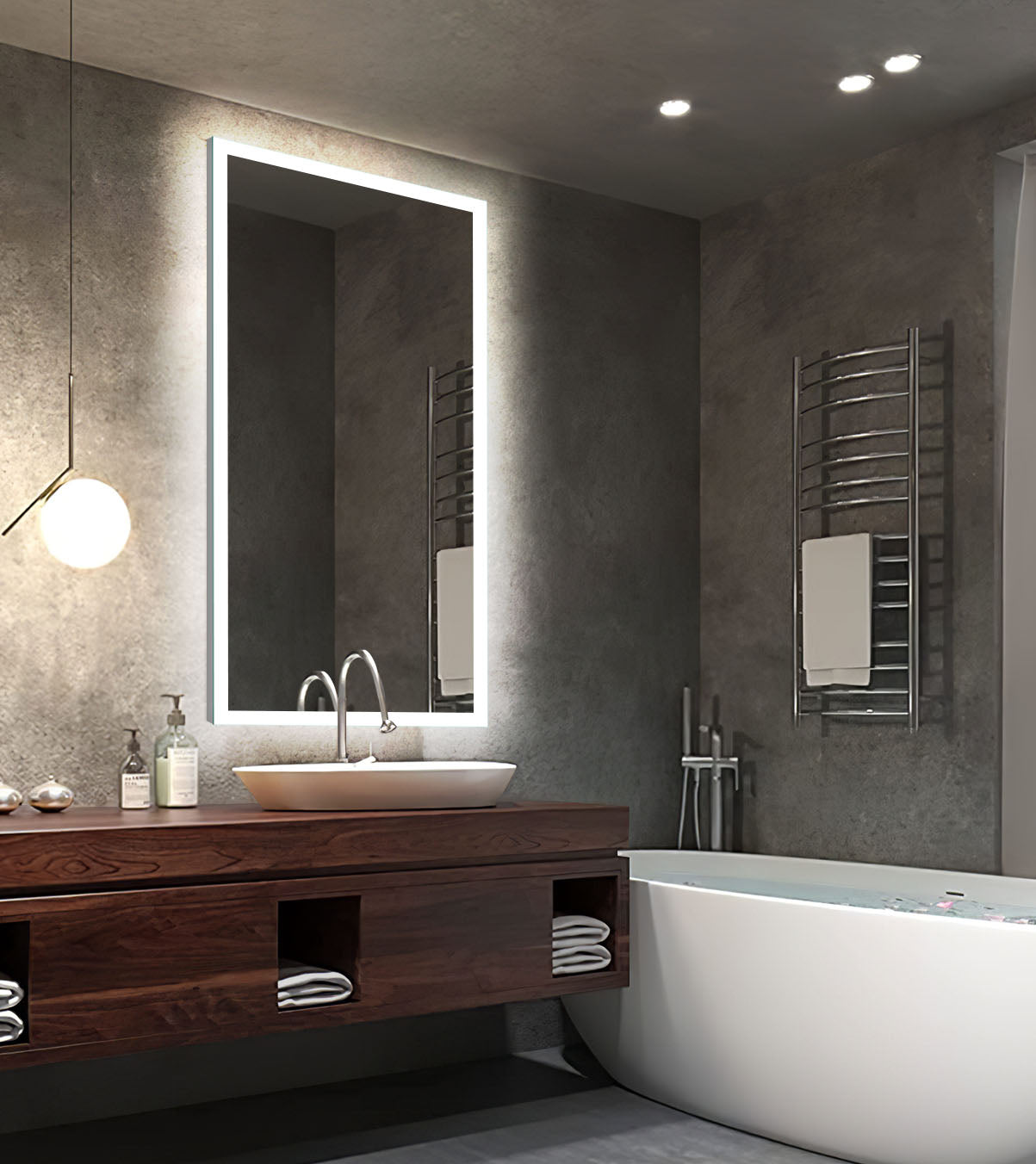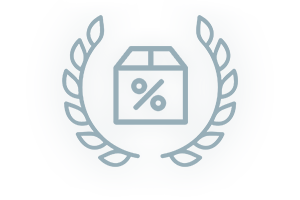 Affordable
INYOUTHS is pleased to offer more special discounts on bulk orders.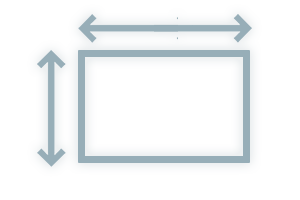 Wide Selection
Hundreds of combined sizes with an array of additional features.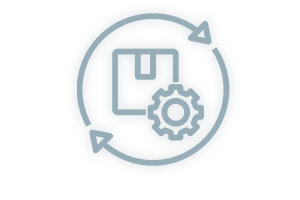 Rapid Fulfillment
Efficient production process
and fast dispatch.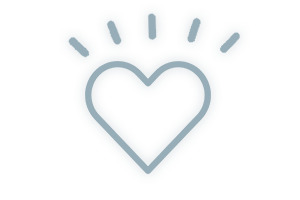 Customer Service
We always put customer satisfaction in the first place.