Whether it's an uplifting glance before a busy day or a calming reflection before a good night's sleep, the master bathroom mirror is a constant part of your daily routine. Read more to explore trending master bathroom mirrors for your home.
Have you ever thought about what that shiny surface on the wall of your master bathroom means? The master bathroom mirror seems like a simple piece of furniture, but it has a dual purpose that combines function with style. It's an important part of our daily lives because it helps us do things like shave and put on makeup. But it's not just useful that makes it important.
The master bathroom mirror has a lot of power in the world of design. It's not just a plane that reflects light; it also plays tricks with space. It can be placed in a way that makes even the smallest rooms look open and bright, thanks to the magic of how light works. Mirrors do more than just make a room look bigger. They also make a room look more interesting by reflecting colors, shapes, and textures.
The mirror is important because it matches your taste in style. A sleek, frameless mirror goes well with a modern look, while a mirror with a fancy frame might go well with a classic look. It tells a quiet story about your style. This basic bathroom item holds its own in the symphony of bathroom parts because it combines function, style, and personal expression. Whether it's an uplifting glance before a busy day or a calming reflection before a good night's sleep, the master bathroom mirror is a constant part of your daily routine. It shows how form and function are deeply connected.
Traditional Wall-Mounted Mirrors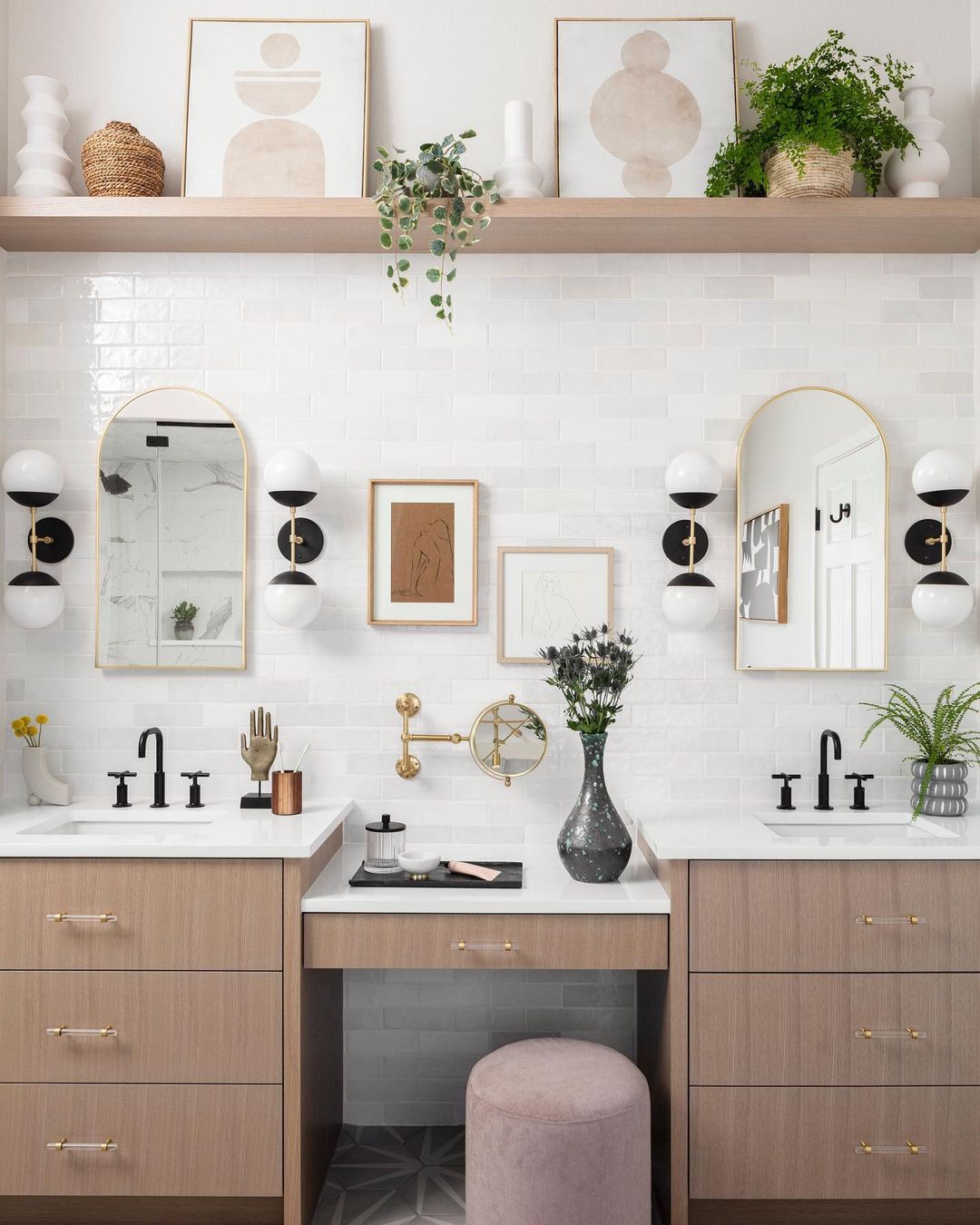 Image source: Instagram
A traditional mirror that hangs on the wall has a glass surface that reflects light and is framed with detailed details. These mirrors have a retro feel because they are based on classic styles like Victorian and Baroque. They serve both a practical and an aesthetic purpose by reflecting light and making places like bathrooms, bedrooms, and living rooms look more elegant. Traditional wall-mounted mirrors have ornate frames and rich finishes that give them a bit of sophistication and historical character. They can be used as focal points in a wide range of interior design styles.
Medicine Cabinet Mirror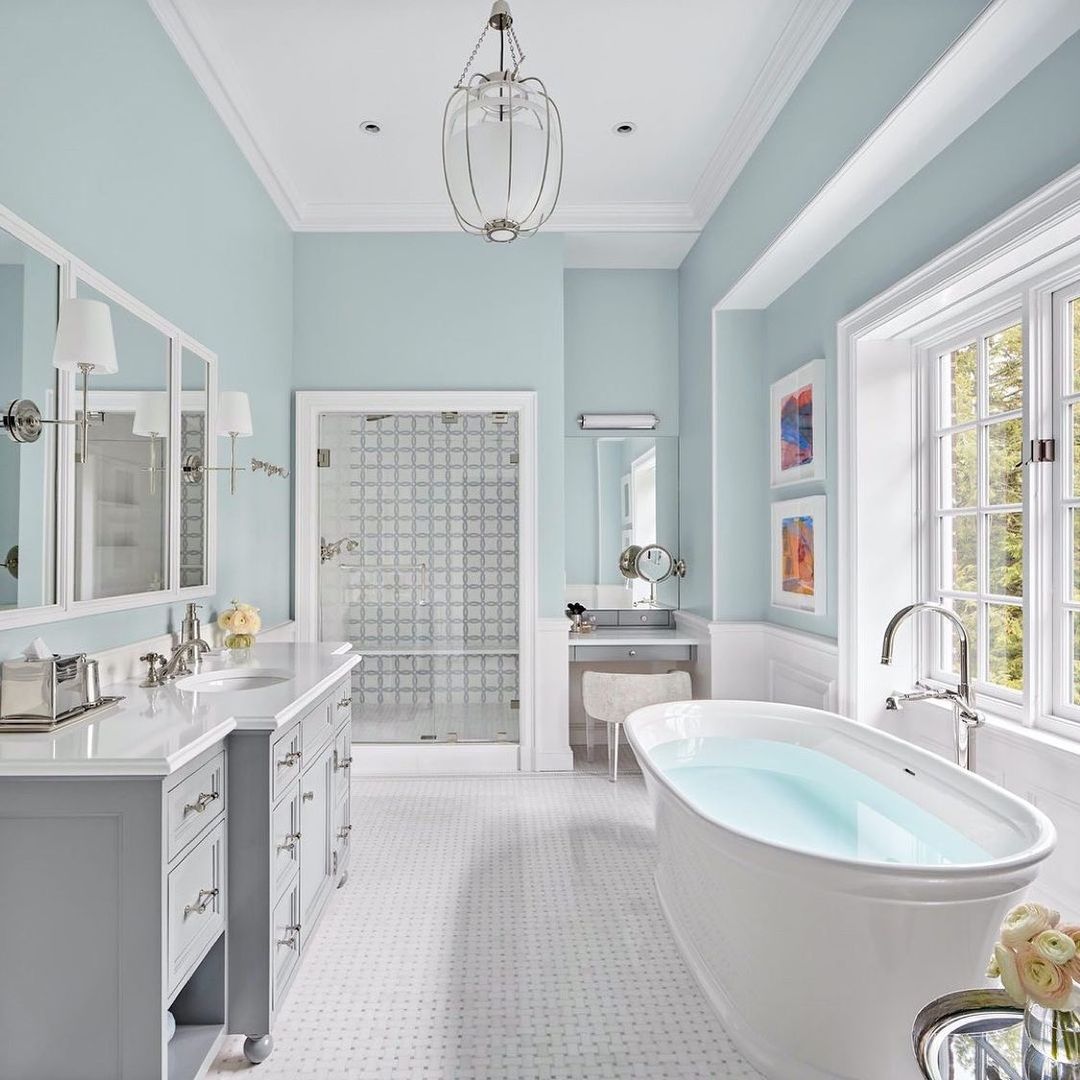 Image source: Instagram
A medicine cabinet mirror is a popular bathroom fixture that has more than one use. It has a mirror on one side and storage for medicines, toiletries, and other personal care items on the other. Most of the time, these cabinets are built into the wall to save room. They have doors that swing open or slide open, making it easy to get to the storage spaces behind the mirror.
Vanity Mirror
Image source: Instagram
A vanity mirror is a special mirror that is often decorative and is often found in bathrooms and dressing rooms. It goes on top of a vanity table or desk and is an important tool for grooming, putting on makeup, and styling hair. There are many different shapes and sizes of vanity mirrors, from those that stand alone to those that are connected to vanities or walls. They can have different amounts of magnification, different viewing angles, and even built-in lights to make them easier to see.
Decorative Master Bathroom Mirror Ideas
Image source: Instagram
Decorative master bathroom mirror ideas encompass a range of creative concepts to elevate the aesthetics of the space. From ornate frames and unique shapes to artistic accents, these ideas focus on mirrors that serve as stylish focal points, enhancing the overall design and ambiance of the master bathroom.
Frameless Mirrors
Image source: Instagram
A sleek and simple design feature, frameless mirrors lend modern beauty to any area. Their reflective surfaces merge with the decor since these mirrors have no frames. Frameless mirrors are versatile for bathrooms because they give a clean, open look. The mirror appears to be floating when mounted discreetly on walls.
Framed Mirrors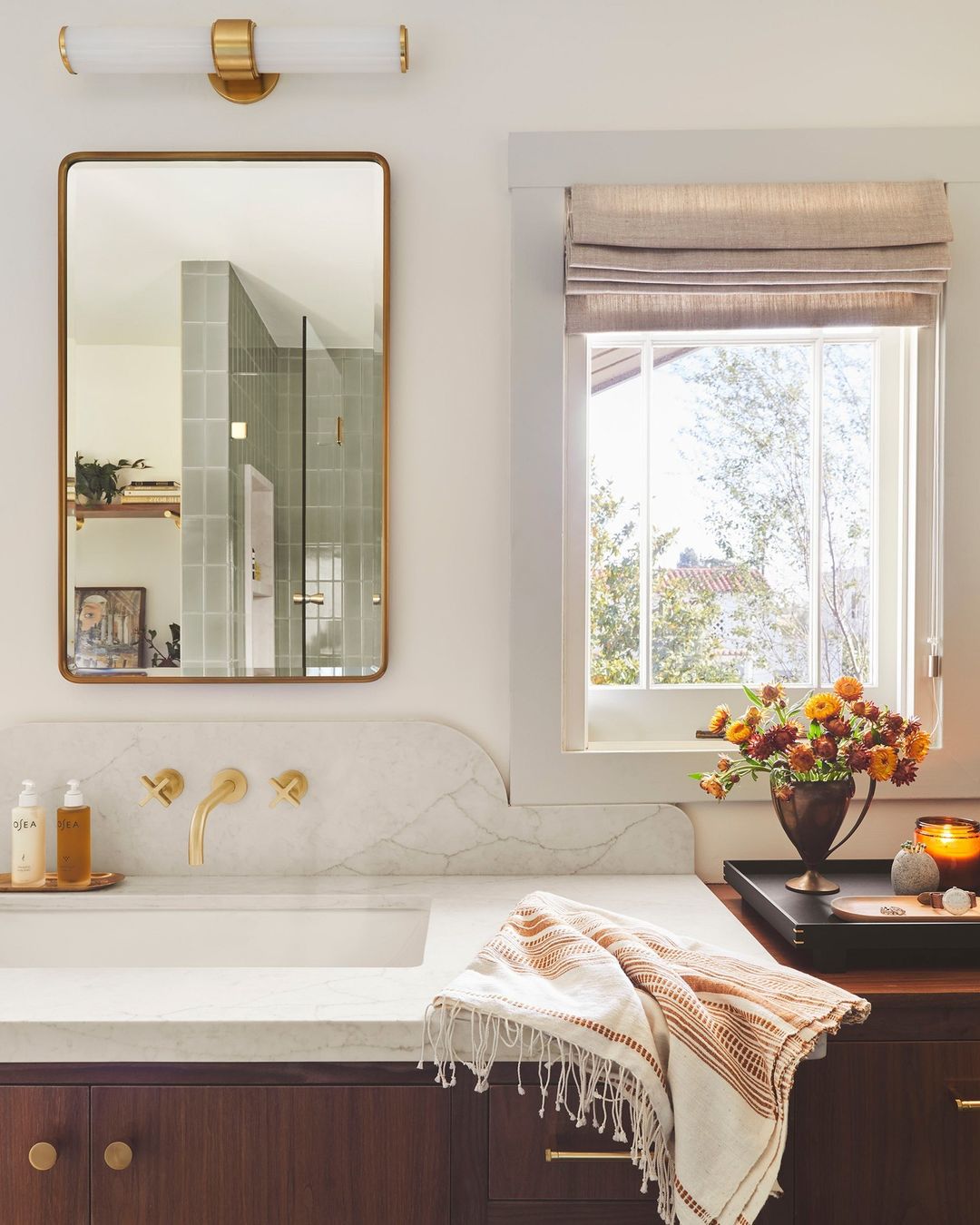 Image source: Instagram
Framed mirrors are classic, functional, and attractive. These mirrors have frames in several materials, styles, and finishes. Framed mirrors may easily match the decor of bathrooms, living rooms, and bedrooms. The frame's character and visual interest allow you to fit it into the design motif, from elaborate and traditional to sleek and futuristic.
Backlit Mirrors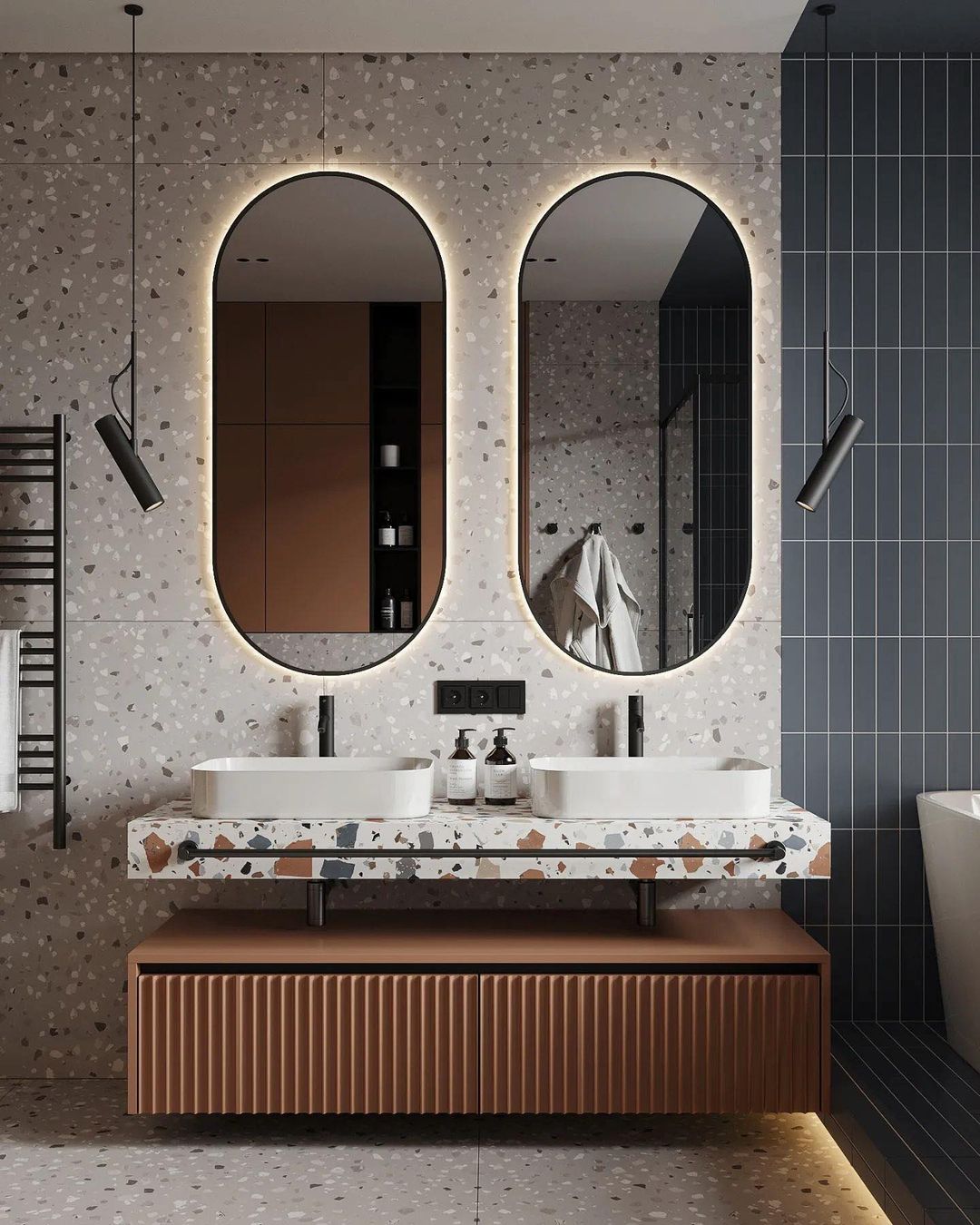 Image source: Instagram
Backlit mirrors are popular choices for bathrooms and dressing areas, as they offer flattering lighting for grooming tasks. They come in various shapes and sizes, often with options for adjustable brightness and color temperature. Beyond their practical use, backlit mirrors contribute to the overall ambiance of a room, adding a touch of modernity and sophistication while serving as both mirrors and ambient light sources.
Unique Master Bathroom Mirror Ideas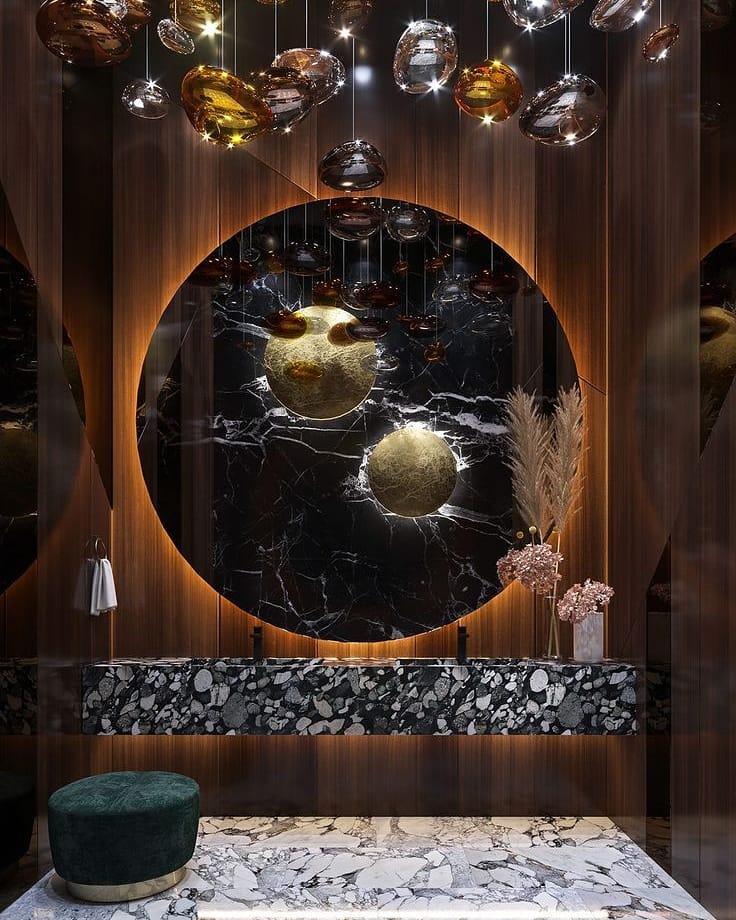 Image source: Instagram
Unique master bathroom mirror ideas go beyond the conventional to infuse distinctive character into your space. These ideas transform mirrors into captivating focal points that amplify the individuality of your master bathroom's design.
Statement Mirrors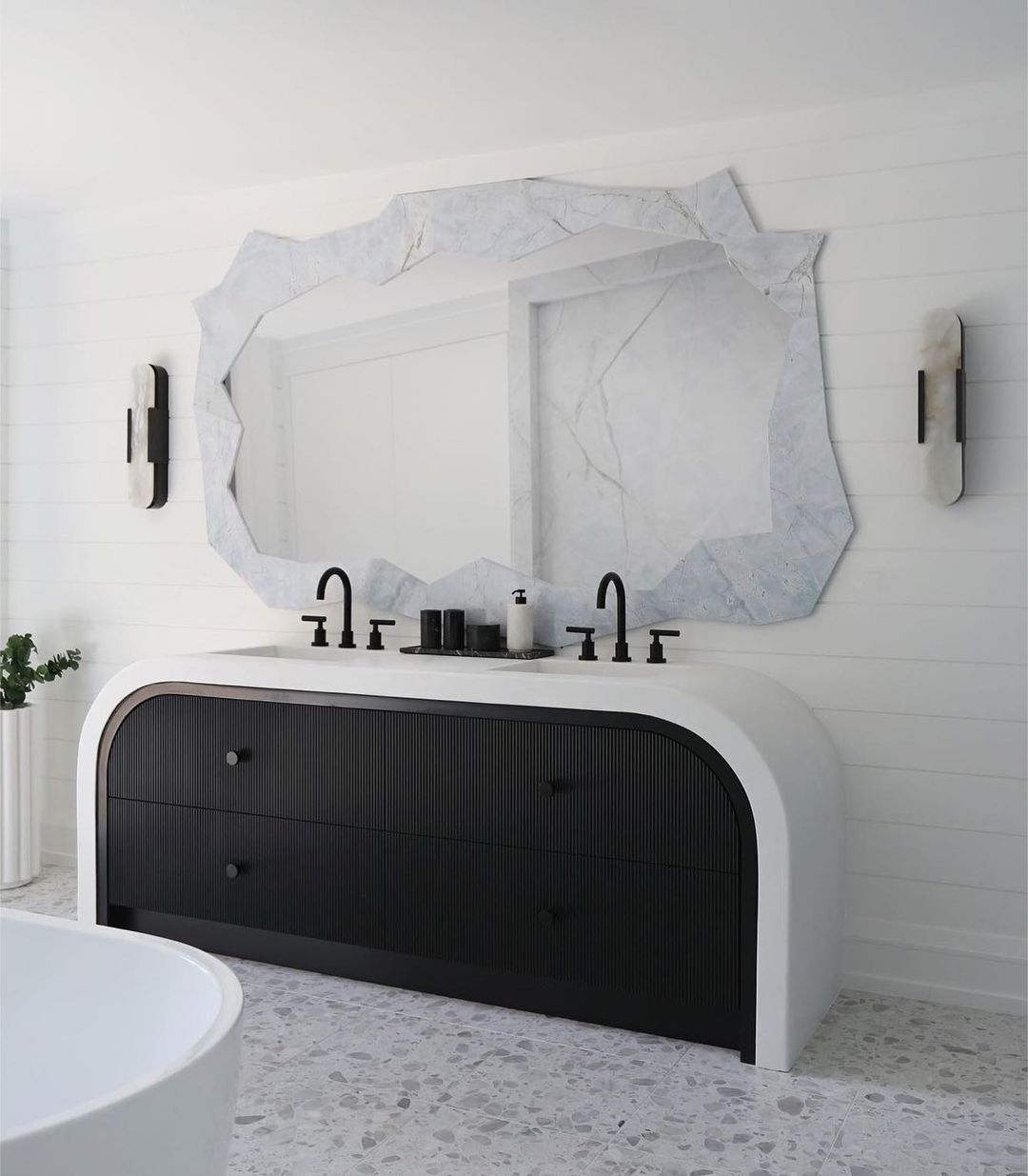 Image source: Instagram
A statement mirror can be a giant round mirror with a sunburst frame, an ornate mirror in an unexpected place, or a vibrantly colored mirror that contrasts with the room's decor. These mirrors typically draw attention and improve a room's attractiveness.
Mirror Mosaic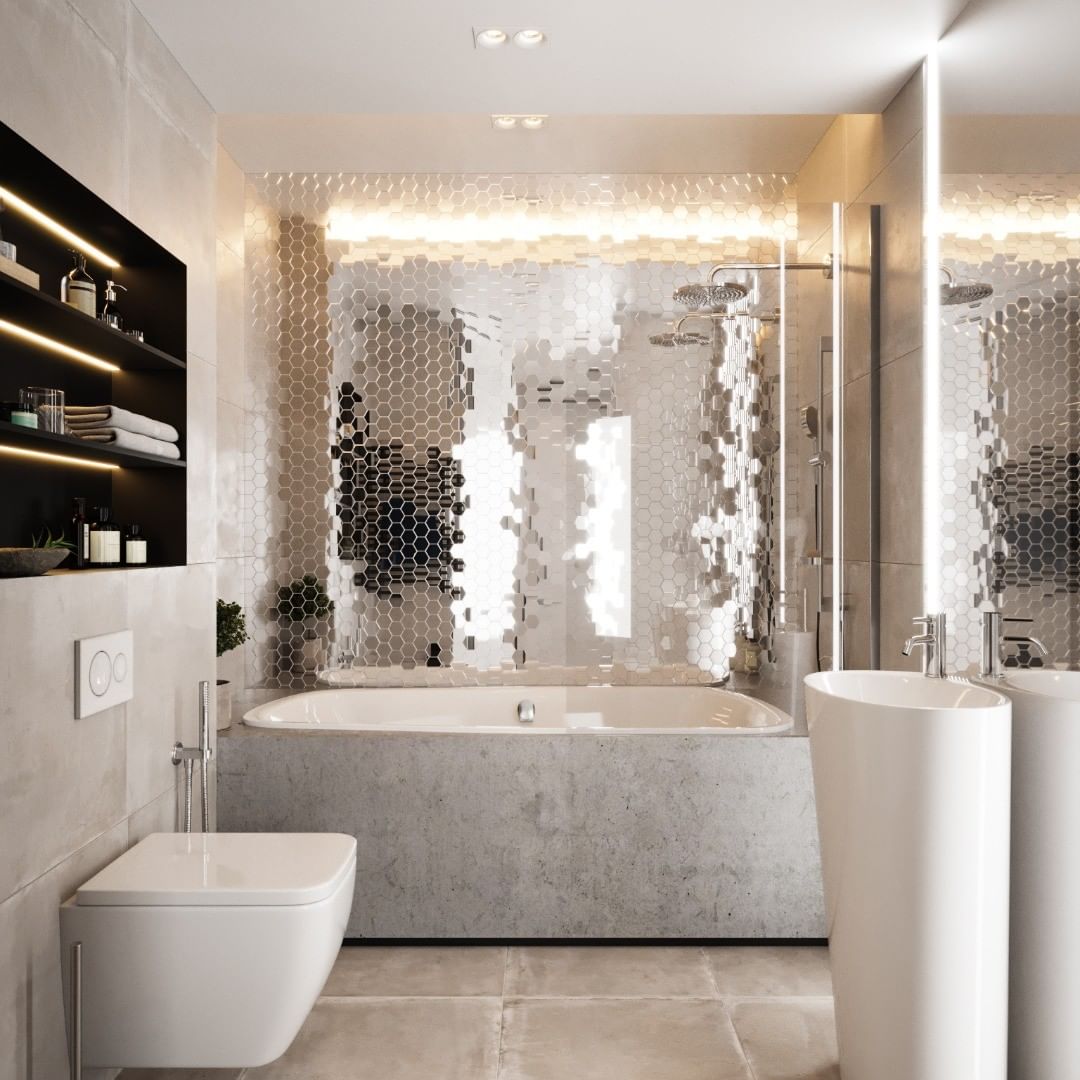 Image source: Instagram
Mirror mosaics can adorn various spaces, from walls and ceilings to furniture and decorative objects. They play with light and reflection, producing a visually dynamic and enchanting display. Mirror mosaics can range from abstract and contemporary to traditional and intricate, allowing for diverse artistic interpretations.
Two-Way Mirrors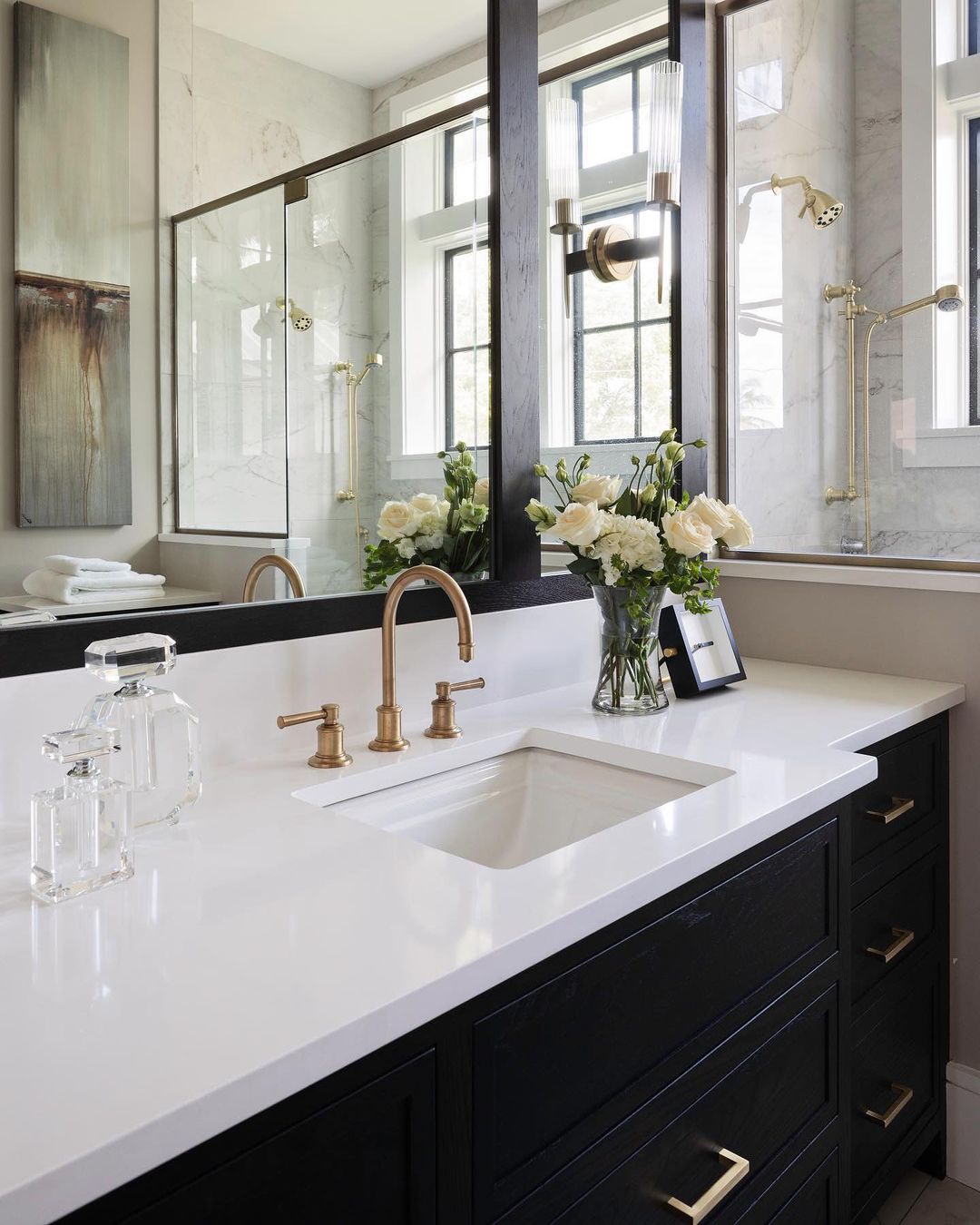 Image source: Instagram
Two-way mirrors are used in surveillance, interrogation, and theater. In surveillance, law enforcement or security professionals can watch poorly lit people without their knowledge. They create secret areas and spooky apparitions in theaters.
It's important to note that for a two-way mirror effect to work, the lighting conditions on both sides need to be significantly different. In most everyday scenarios, true two-way mirrors are not very common due to these specific lighting requirements.
Conclusion
When it comes to designing your master bathroom, embracing your own style and tastes can lead to great results. The mirror, which is often undervalued, has a lot of promise. By choosing a mirror that goes well with the bathroom's design and makes the most of its usefulness, you give the room a unique look and make it more useful for your daily needs.